Our upcoming move to Southpoint is right around the corner, and each week our visit allows us to share the wonderful progress with you. Our
Performance BMW
team, soon to be
BMW Southpoint
team are anticipating the new state of the art BMW facility that will house a full line of BMW product, a very spacious
service center
to take care of all of your BMW maintenance, and plenty of parking for our staff and our customers.
This week one of the major changes was the installation of the guest services center and all of the counters and cabinets downstairs. Upstairs is receiving a remodel with the framing in of the mother's room, a new hallway receives a storage closet and the Client Care office has the glass ready to be installed in the conference room.
The Client Care team visited their new location and are very excited to move into their new workspace.
Watch our latest Transformation Thursday video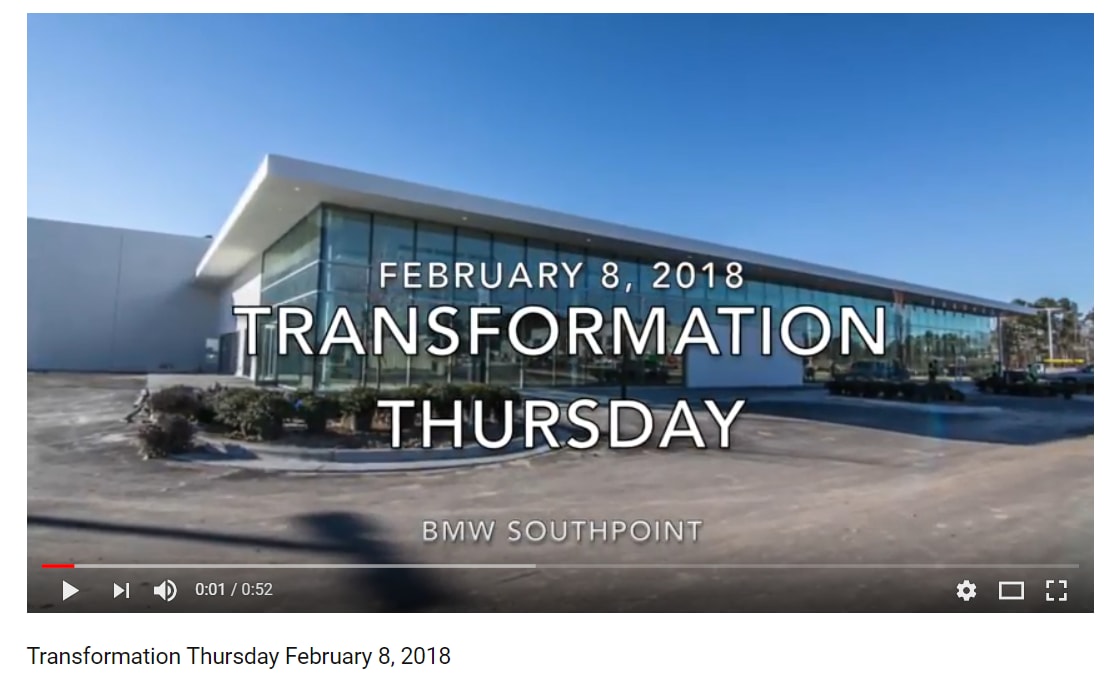 We look forward to sharing all of our exciting progress on our new Southpoint store with you. If you would like to learn more about our move to Southpoint, visit our
Destination Southpoint 2018
page to learn the latest news.
#DestinationSouthpoint2018 #EvolveWithUs #TransformationThursday #BMWSouthpoint #PerformanceBMW #StreetsAtSouthpoint #Hendrick #HendrickAutoGroup #ChapelHill #Durham #Raleigh #Cary #Apex #HollySprings #TriangleDealerships #RDU