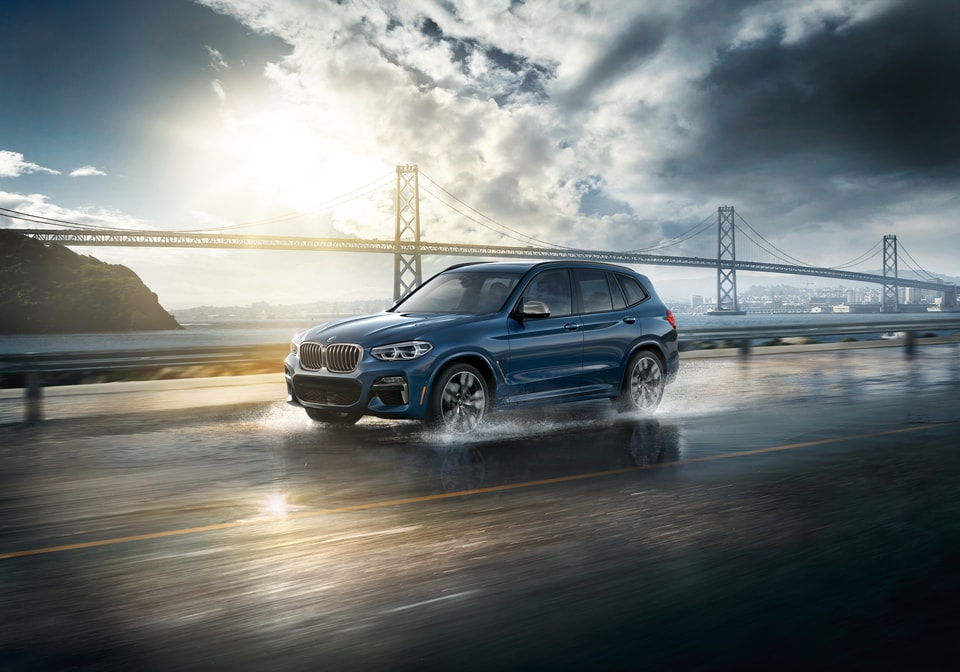 If you've got your eye on a new luxury crossover for daily driving and weekend adventure alike, there's a good chance that you've taken a peek at the new 2018 BMW X Series lineup in Chapel Hill.
With six new models to choose from, including both Sports Activity Vehicles and Sports Activity Coupes, it can be hard to pick the one that will be right for you. If you prefer the roomier style of an SAV over an SAC, the 2018 BMW X3 might be the best fit.
Let's see why.
How is the BMW X3 Different from Other BMW SAVs?
Here's what you need to know about the handsome new 2018 BMW X3 SAV, and how it compares to the subcompact 2018 BMW X1 and the midsize 2018 BMW X5:
Starts at $42,650--more expensive than the BMW X1 but more affordable than the BMW X5
Does not offer a third row of seats, but is comfortable for five passengers
Offers a range of horsepower options for the price--standard 248 HP up to 355 HP
Up to 62.7 cubic feet of cargo space--more than the BMW X1 but a little less than the BMW X5
The 2018 BMW X3 offers a variety of package options, though you can find similar upgrades throughout the lineup
Want to know more about how it drives, how it performs, or how the BMW X3 compares to the competition?
Explore new BMW X3 research online at Performance BMW, or visit us in Chapel Hill to take a test drive.