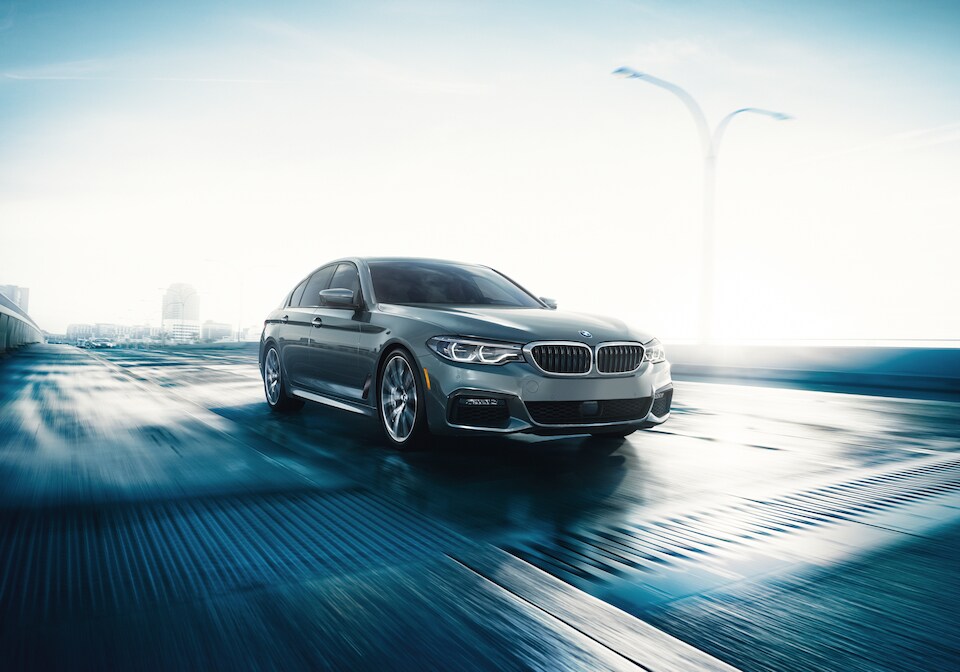 Shown: 2017 BMW 540i
We took a look already this month at the competitive and compact BMW 3 Series and how it'll be changing for the next MY, but if you need something with a bit more elbow room--or you want to treat yourself to a higher level of luxury--consider the new 2018 BMW 5 Series at Performance BMW.
Probably the most exciting addition to the 2018 BMW 5 Series is the surprisingly quiet re-introduction of a diesel-powered midsize sport sedan, one that was missing from the 2017 lineup when BMW released its majorly-overhauled seventh-generation 5 Series.
The re-addition of a BMW 5 Series diesel will help this popular luxury car to be an even stronger competitor to the Audi A6, which retired its own midsize diesel sedan option a few model-years back, after Audi's TDI line suffered some unsavory press.
BMW is keeping the diesel dream alive in Chapel Hill for North Carolina commuters who want the most out of their car.


BMW Diesel Power & Performance
Reports from The Car Connection and Green Car Reports are claiming that the available model will be a 2018 BMW 540d xDrive, and will come standard with a turbocharged 3.0-liter six-cylinder diesel engine. No other specs are available yet.
We're expecting to see the 2018 BMW 540d xDrive in the winter or spring, but a release date has not yet been confirmed by BMW. Keep your ears out for updates, or check back to our blog.
If you're looking to get into a new BMW 5 Series now, though, or if you don't have a particular eye on a diesel car (prices will scrape the $63,000 mark), you can find our full range of new 2018 BMW 5 Series cars for sale in Chapel Hill near Durham.