This week for Tip Tuesday, I took my camera into the service bay to chat with our technicians and pick their brains for the best service and maintenance tips so we can pass them along to you.


We take for granted that every day when we sit in our cars and turn them on, we expect them to purr and hum like a dream, but as we know to keep them purring and humming, they still need routine maintenance.
This blog will update weekly with the newest topics and tips and posted on our social media pages, where you can find us: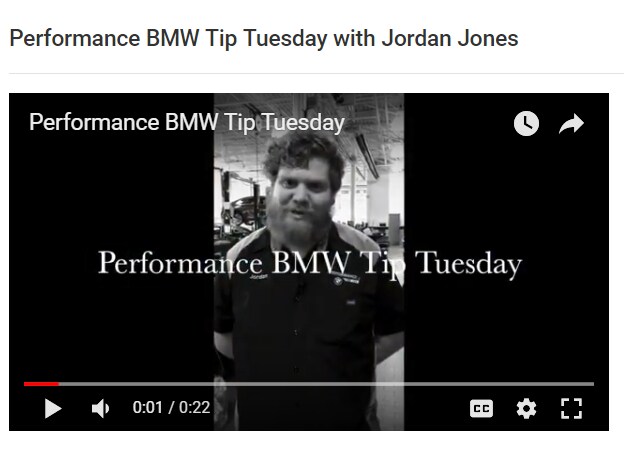 Do You Have Service or Maintenance Questions?
Have you visited BMW forums looking for answers to your questions?
Send them to Tracy.Tanner@HendrickAuto.com and I will try and have our technician address them.
Schedule Your Service Today
We make scheduling your service easy, visit our website or contact us at 855-996-4759
Check back with us next week for our latest service related questions.

Visit our website to view a list of our current Service & Maintenance Specials.