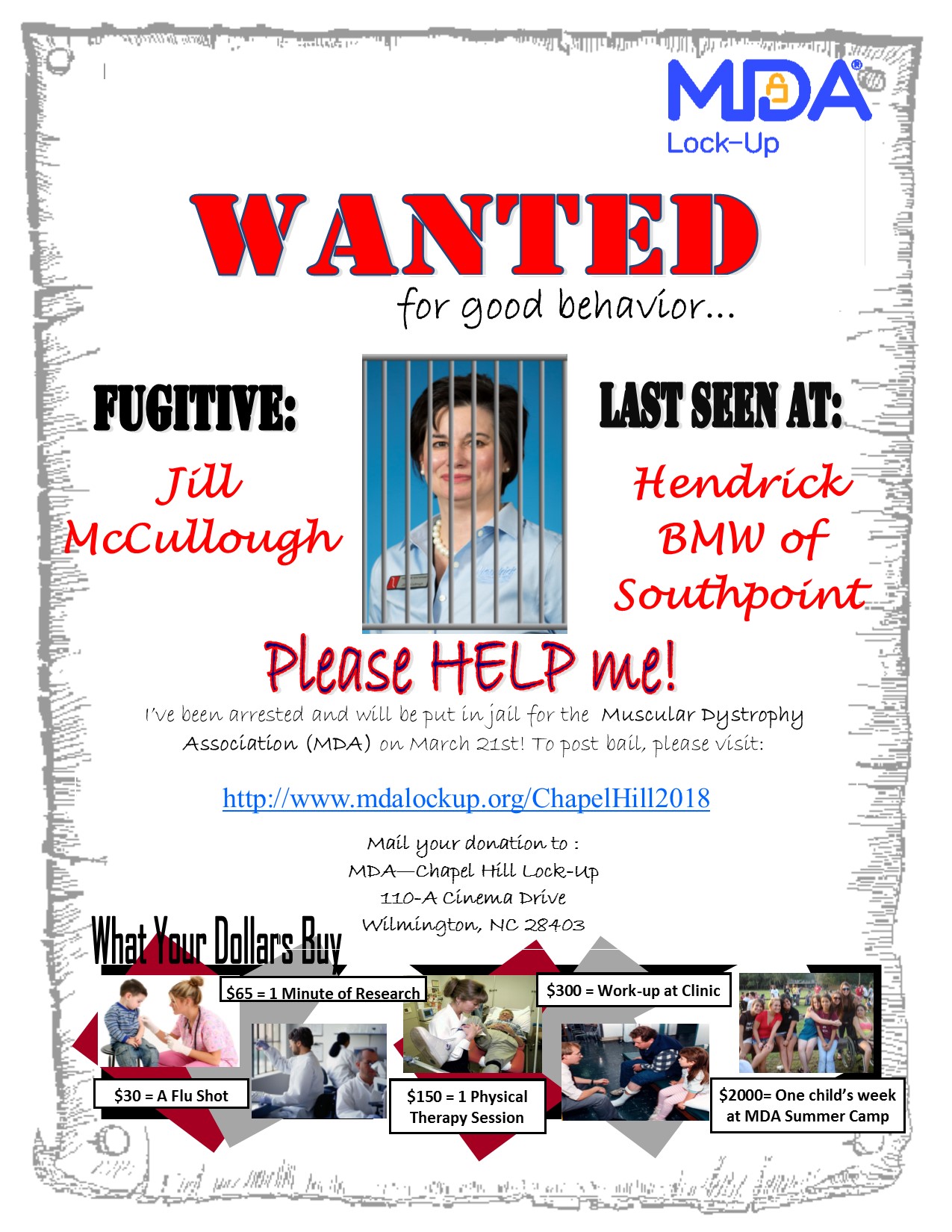 Did you know our Communications Director Jill McCullough is going behind bars for the Chapel Hill MDA
LockUp on March 21, 2018? That is just 6 days for us to raise $4000 for the Muscular Dystrophy Association, so we need your help to reach that goal.
Muscular Dystrophy is the degeneration of the muscles and can affect a person's ability to walk, talk and even breathe. The Muscular Dystrophy Association covers 43 neuromuscular diseases that affect adults and children.
Your Tax Deductible donation goes towards the following items below:
$30 Flu Shot
$100 One support group session
$150 One occupational, physical, respiratory or speech therapy consultation
$300 Professional fees related to initial diagnostic work-up at MDA clinic
$500 Annual repairs of durable medical equipment
$2000 One week at MDA Summer Camp for one child
How wonderful would it be to know your contribution helped to send a child living with muscular dystrophy to a camp where they can interact with other kids who suffer from this disease?
Visit our personal MDA LockUp page to make your donation today. Time is running out and we really need Jill at work here at BMW of Southpoint and not behind bars.
#MDA #MDALockUp #MuscularDystrophy #MDAChapelHill #BMWofSouthpoint #PerformanceBMW #CommunityHelpers #CommunityInvolvement #WeLoveOurCommunity #MDADonations #MDAResearch #Southpoint