BMW'S ULTIMATE DRIVING EXPERIENCE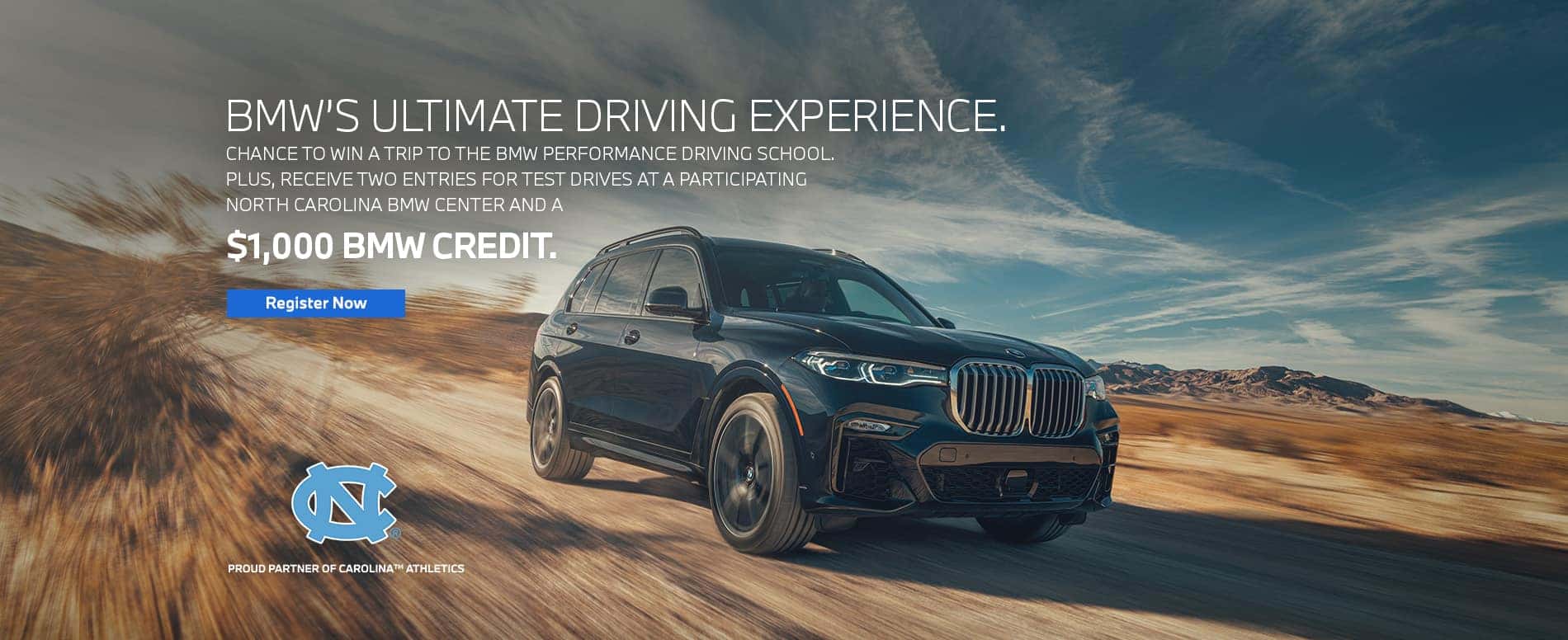 Register for your chance to win BMW's Ultimate Driving Experience Sweepstakes. Tarheel fans have the opportunity to drive in style to Spartanburg, South Carolina to the BMW Performance Center for a full day track experience courtesy of your participating North Carolina BMW Centers. On March 8th, one lucky winner will be selected to win this ultimate prize pack.
Simply complete the questionnaire and take your test drive to be entered to win this exclusive experience and receive a *$1,000 credit towards your next purchase.
BMW's Ultimate Driving Experience Sweepstakes winner will receive:
BMW extended test drive to get you to and from the BMW Performance Center
1 Day M School Experience
Accommodations at the Greenville Marriott
Food Vouchers
Autographed basketball
UNC & BMW branded gear