| | |
| --- | --- |
| |   |
|  BMW 3 Series |  Audi A4 |
How the 2020 BMW 3 Series Stands Out from the Competition
Many popular models in the BMW lineup, the 2020 BMW 3 Series continues to stand above the rest. With exciting power options, a cabin that is comfortable and well-connected, and the level of luxury that only a BMW model can achieve.
Another popular luxury brand is Audi, providing a dependable performance that any driver can enjoy. The 2019 Audi A4 is a strong contender and is one of the most popular in the class, having many advantages, but so does the 2020 BMW 3 Series. We want you to read our head-to-head comparison so that you will know which is the one you want in your driveway.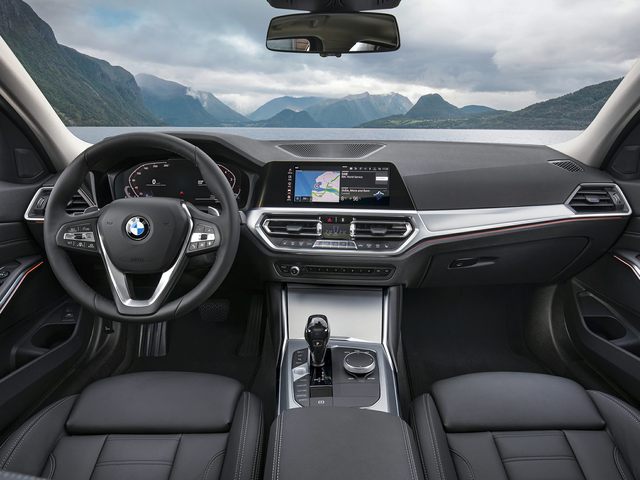 2020 BMW 3 Series vs 2019 Audi A4
Competitive starting prices put the 2020 BMW 3 Series starting at $40,250 and the 2019 Audi A4 at $42,000.
The 2020 BMW 3 Series gives you much more power at the base, putting 255 horsepower up against the 188 horsepower of the 2019 Audi A4.
Even with upgraded engines, the 2020 BMW 3 Series comes out on top with 382 horsepower against 248 horsepower from the Audi A4.
There is more cargo space in the 2020 BMW 3 Series than you'll find in the 2019 Audi A4, allowing you to bring more gear for whatever you have planned.
You'll be getting rear-wheel drive as standard in the 2020 BMW 3 Series while the 2019 Audi A4 has front-wheel drive.
All-wheel drive is available for both models to help give you the best traction over any conditions.
The BMW infotainment screen can upgrade to 10.25-inches while the Audi A4 can only offer up to an 8.3-inch screen.
While both models have similar room for passengers in terms of headroom, legroom, and shoulder room in the rear seats, the 2020 3 Series brings a little more for the front seats.
The BMW 3 Series has a wider variety of engine options by offering a V6 in the high-end trims, the Audi A4 only offers a four-cylinder engine.
The interior features of both models make for the best experience, including having a three-zone climate control system standard on both models.